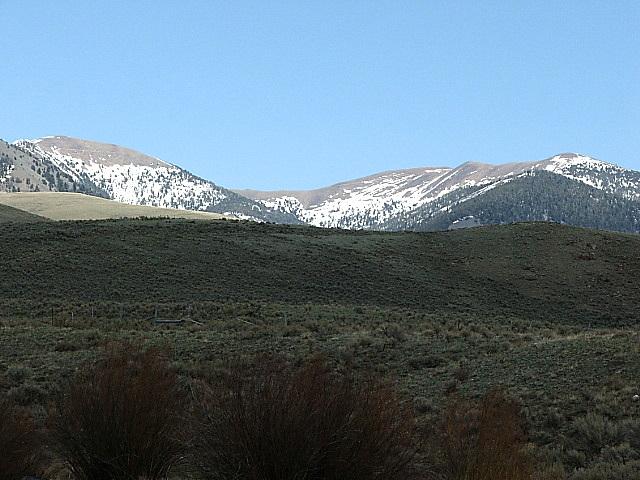 The rounded summits of Elk Mountain 10153' (L) and Horse Prairie Peak 10194' (R) represent the
typical shape of many Beaverhead summits in the immediate area. Many maps show the higher
summit as Elk Mountain, but the 1956 benchmark does say Horse Prairie on it.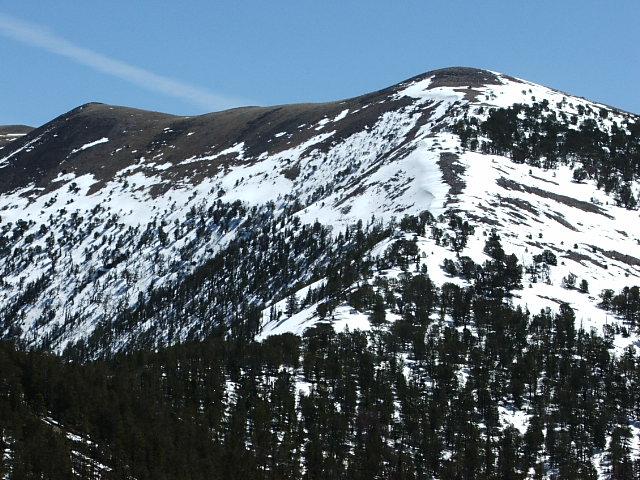 This mid May ascent followed the west ridge route to the summit of Horse Prairie Peak. The
heavy snowfall of 07-08 left a lingering patchwork of dry ground and snow from 8400' to 9000'
with snow shoes needed for significant stretches above 9000'.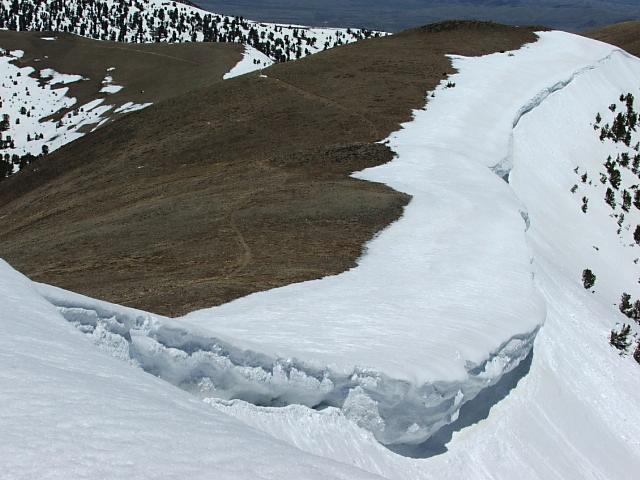 Looking north from the summit of Horse Prairie Peak. Elk Mountain is to the left out of the picture.
The sound of melting snow dripping from the cornices was clearly audible.
The Continental Divide Trail contours above 10000' in these Elk Mountain summits. This section
of the CDT is well defined and contains descriptive trail markers. Ironically, the CDT sign below
Horse Prairie Peak identifies this summit as Elk Mountain.
All photos taken May 17, 2008.
Michael Darcy