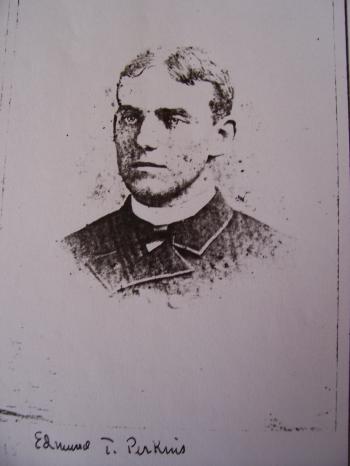 Edmund Taylor Perkins
By 1889 it was apparent Idaho Territory would soon be welcomed as a state, yet the US Geological Survey hadn't published a single topographic map in this mineral rich land. The problem was remedied in part by an energetic 25 year old civil engineer who could work independently, and with dispatch, under difficult conditions. Between
1889-1895 Edmund Taylor Perkins did topographic work on 10 thirty minute sheets in southwest and central Idaho. This cartography proved to be an essential forerunner for development of wagon roads, irrigation, and settlement of a new land. Perkins' topographic work on the Sawtooth and Hailey quads demonstrates that he was first to see and measure individual mountains in the region. An offshoot of this work was that the first generation of central Idaho's recreational alpinists all depended on his maps, which were in use until the 1960's.

Edmund Taylor Perkins (1864-1921) was born in Albemarle County, Virginia, as was the proto-Idaho explorer Meriwether Lewis 90 years previous. In 1897 Perkins did triangulation in the Idaho panhandle related to the Idaho-Montana stateline survey. During 1900-01 he re-triangulated many Sierra Nevada peaks, including Mount Whitney. In later years Rolly, as he was known, ran a successful engineering business out of Chicago. Photo courtesy of Union College, Schenectady, New York, where Perkins received his BS degree in 1885, and MS in 1888.
Rick Baugher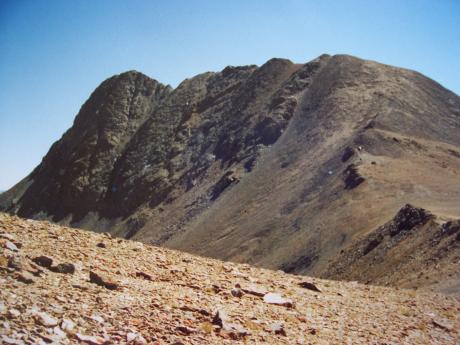 Perkins Peak, photo by Rick Baugher
View E to Perkins Peak el 11,220'~. This summit is on the Boulder crest about one mile east of Kent Peak, and is visible from Ketchum as well as North Fork Big Lost River. The 1967 Ryan Peak quad does not show a summit elevation. An ascent of this mountain was first recorded Sept 5, 1994.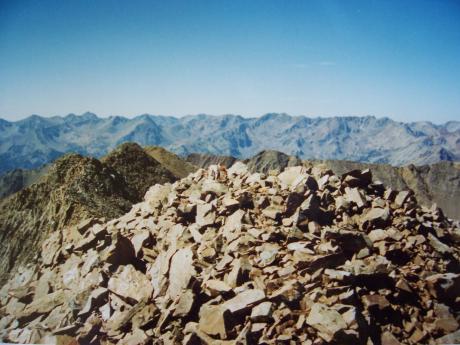 The Boulders from Perkins Peak, photo by Rick Baugher
From the untouched summit of Perkins Peak the view is west to the
'pendant' section of the Boulder Mountains where peaks hang like jewels off the U shaped crest line. This mountain, located on the 1895 Hailey quadrangle, seems an appropriate centennial memorial to E.T. Perkins, Idaho's pioneer topographer. Both mountain photos by Rick Baugher, 9/5/94.
Rick Baugher
March 13, 2008