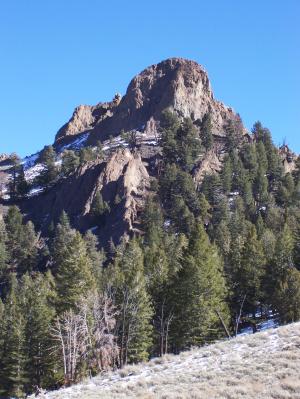 East Bady Knob, photo by Rick Baugher
Southwest aspect East Bady Knob. On 10/15/07 an old cairn was found on the summit, likely placed by a cowboy or sheepherder. The summit of West Bady Knob did not show any sign of previous visitation.
Rick Baugher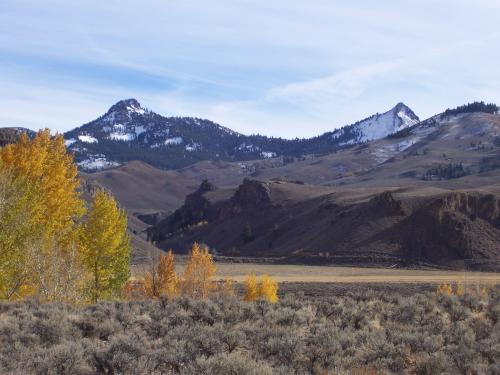 East and West Bady Knob, photo by Rick Baugher
The view is south from Trail Creek Road, Custer County, Idaho. Looking across Big Lost River and up the Bady Creek drainage, two volcanic columns stand out in the northern White Knob Mountains. East Bady Knob el 9380' is on the left, and West Bady Knob el 9292' is to the right. Both peaks are on Challis National Forest, but access is complicated by private land and river crossings.
Rick Baugher