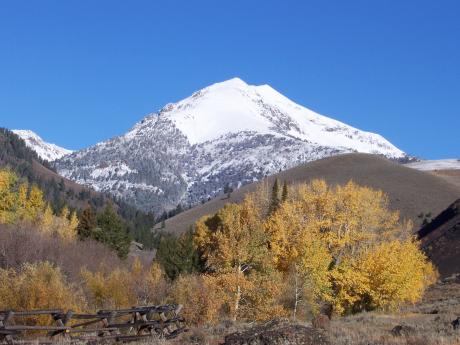 Photo by Rick Baugher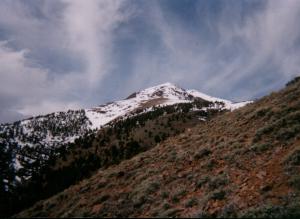 Smiley from the south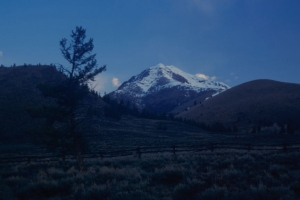 Near the summit looking west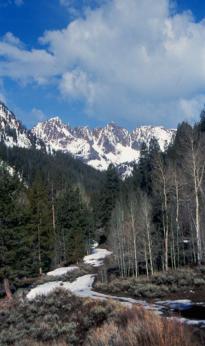 Looking west toward Brockie Lake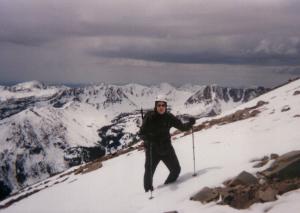 Near the summit looking west
Smiley Mountain sits at 11,508 feet. The North Ridge and South Ridge are class 2.
South Ridge
Photos by Tad Schafer
This route has a southern exposure that allows climbing the ridge in early May possible. Head north from Arco along Highway 93 for 10 miles and turn west onto the Antelope Creek Road. After passing Antelope Creek Guard Station, continue following the creek toward Iron Bog Campground 23.5 miles from US-93. Just beyond the campground, take the right fork and cross the creek. From this point a 4wd is recommended. The road continues along the creek toward the access to Brockie Lake. In 3 miles look for large, sagebrush-filled clearing from which the southern slopes of Smiley can be seen.
Ascend through the aspens up the gully for 400 feet to a large, flat clearing. A second gully leads up through the forest toward Smiley. Soon you emerge above treeline and reach the southeast ridge. Follow this ridge to the south ridge and then to the summit.