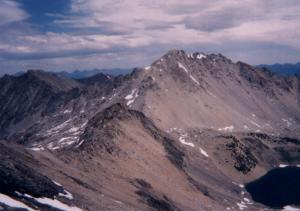 Altair Peak from Standhope Peak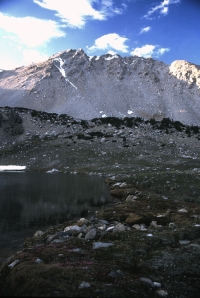 Altair above Betty Lake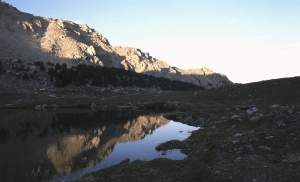 Betty Lake at dusk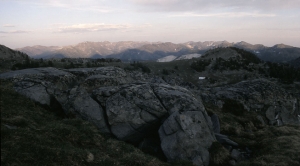 Southeastern Pioneers from Betty Lake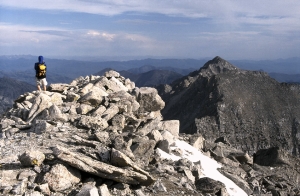 On top of Altair Peak with Pegasus Peak on the right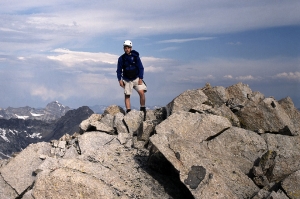 On top of Altair Peak with the Devil's Bedstead on the left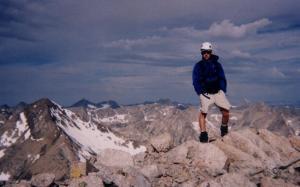 On top of Altair Peak with Standhope on the left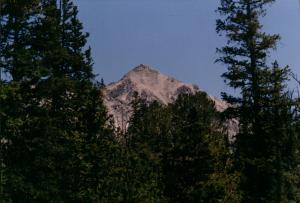 Altair Peak from the northwest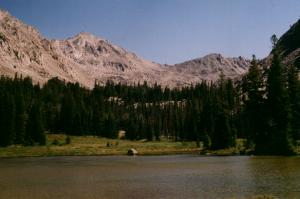 Altair Peak from Surprise Valley
Altair Peak sits at 11,825 feet. The South Ridge is a class 3.
Southwest Ridge
See Standhope Peak for information on access to the Altair. From the feint trail that leads over the saddle between Altair and Standhope, leave the trail and ascend the ridge, dropping below the immediate rock towers and working along a ledge system. Once back on the ridge more towers will need to be avoided, staying on the south side.
Once on top, all of Copper Basin can be seen to the east and Surprise Valley to the west. Pegasus Peak is north.